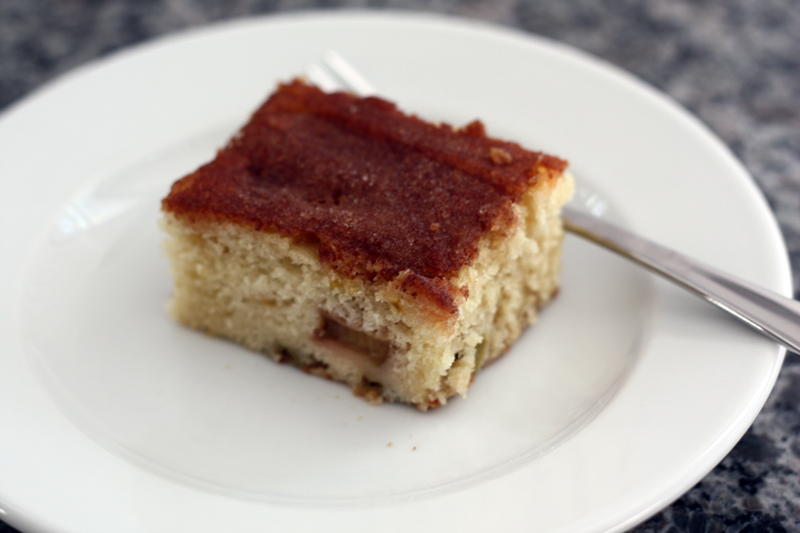 Jump to recipe
Updated – originally posted May 1st, 2010
There are so many reasons to love spring and right up there with short-sleeves, sandals, sprouting seeds, and tulips, there's rhubarb cake. Light, fluffy, studded with tart pockets of softened rhubarb, and dusted with cinnamon sugar, it's one of my family's favorites. This year I was able to make it with rhubarb from my own garden.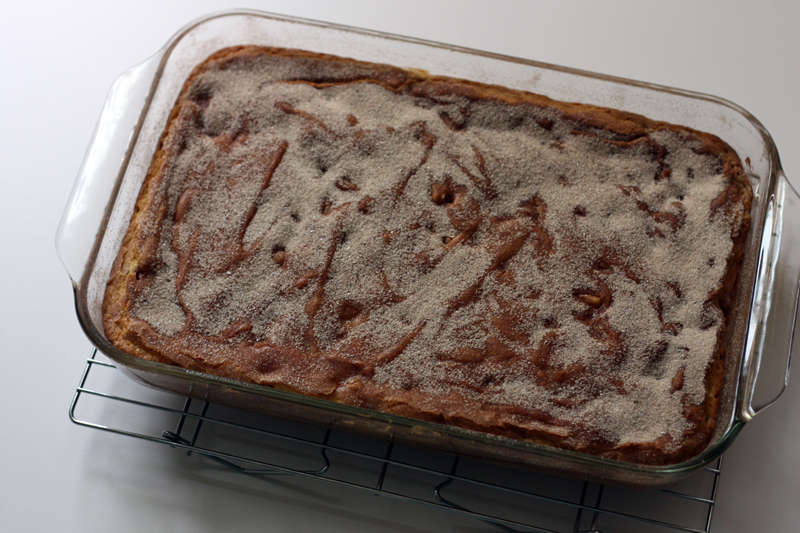 Rhubarb Cake

Ingredients
1/2 cup butter
1 1/2 cups sugar
1 egg
1 cup buttermilk (sour cream also works wonderfully)
1 teaspoon vanilla
zest from 1 lemon (optional)
1 teaspoon baking soda
1 pinch of salt
2 cups sifted flour
1 1/2 cups chopped rhubarb
Topping
1/3 cup sugar
1 teaspoon cinnamon
Instructions
Preheat oven to 350°F and grease a 9x13 pan.
Cream butter and sugar with eggs, vanilla, and lemon zest (if using) until light and fluffy. Sift flour, baking soda, and salt together. Add flour mixture alternately with buttermilk; fold in rhubarb. Pour into prepared pan. Mix together topping ingredients and sprinkle evenly over batter.
Bake for 35 minutes or until toothpick inserted in center comes out clean.