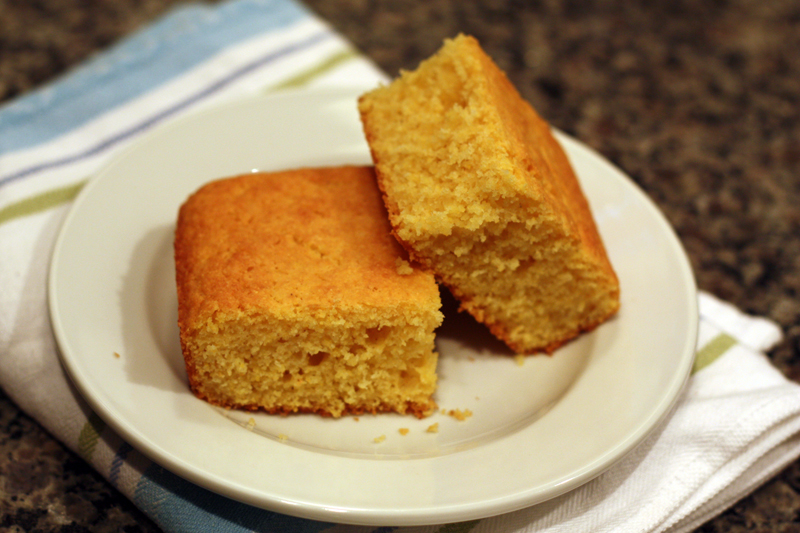 Jump to recipe
Updated – originally posted November 2, 2008
For as long as I can remember, when my mom made chili, this corn bread never failed to be right alongside. My mom would cut the pan into 9 pieces, and the lone piece that was not a corner or a side was the most coveted. We would eat it drizzled with warmed honey, but these days Matt and I have taken to crumbling it right into the chili.
Golden Corn Bread

Ingredients
1 cup (125g) all-purpose flour
1/4 cup (50g) sugar
4 tsp (15g) baking powder
3/4 tsp (5g) salt
1 cup (175g) yellow cornmeal
2 eggs
1 cup milk
1/4 cup melted butter
Instructions
Preheat oven to 425°F. Grease an 8"x8" baking dish.
Whisk together flour, sugar, baking powder, salt, and cornmeal.
In a small bowl beat eggs with fork; add milk and butter. Add all at once to cornmeal mixture. Stir until flour is just moistened. Even if batter is lumpy, do not stir any more.
Pour into prepared pan. Bake for 20-25 minutes, or until golden.