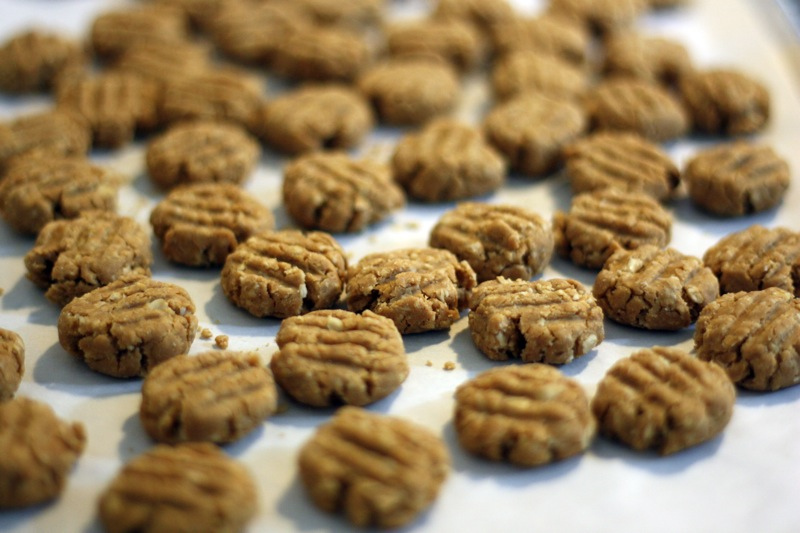 My first batch of homemade dog treats. Not perfect. I would add some baking powder next time so they're not as dense. Sadie loves them, although I suspect she'll love anything that I give her, seeing as she eats dirt and grass on a regular basis.
1 cup oats, blended in food processor
1 cup brown rice flour
1/2 cup peanut butter (natural, no added sugar or salt)
1 egg
1/4 cup + 1 to 2 tbsp water
Combine ingredients and add enough water so that the dough holds together. Roll into 3/4 inch balls then press down with a fork. Bake at 350°F for about 20 minutes, then turn the heat off to let them dry out. Store in an airtight container.
Makes 56 treats