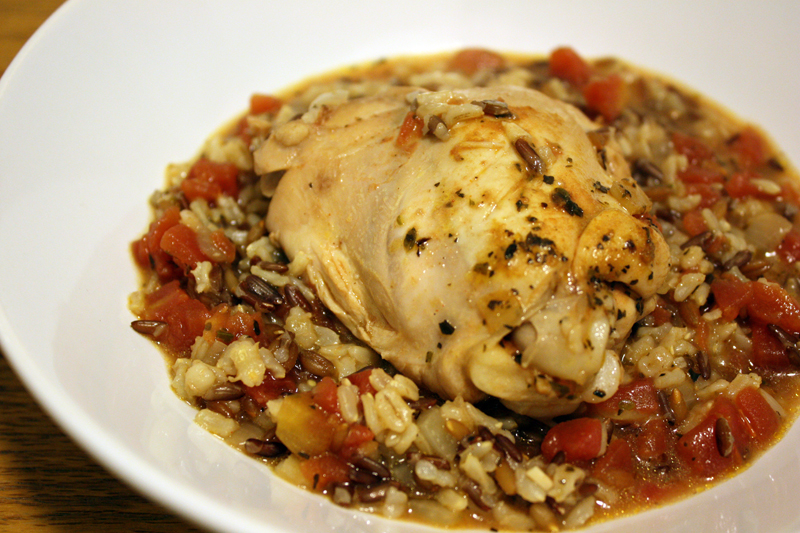 Jump to recipe
This was fantastic. Tender, juicy, chicken that fell right off the bone. Nutty, brown rice with just the right touch of seasonings. This is definitely one I'll come back to again and again.
Arroz con Pollo

As I mentioned in the comments, I used a brown rice blend, but I think it would be equally good with any kind of rice.

Ingredients
1 tbsp olive oil
1 medium onion, chopped
2 cloves garlic, minced
1 cup brown rice
1 14.5-oz can diced tomatoes
2 1/2 cups chicken broth
1/2 tsp salt
1/2 tsp cumin
1/4 tsp paprika
1/4 tsp black pepper
1/2 tsp dried basil
1/2 tsp dried oregano
2 1/4 lbs chicken thighs (about 5), skin and excess fat removed
Instructions
Heat olive oil in a large saute pan. Add onion and cook on medium until soft. Add garlic and rice, stir to coat, and cook, stirring, about a minute. Add seasonings, tomatoes, and chicken broth. Place the chicken pieces on top. Bring to a boil, then cover and reduce heat. Simmer until the rice is tender, about 45-60 minutes.